Tired Of Paying $$$ For Logo Designs?
Download 100 Retro Hipster Vintage
Logo Design Templates
Get All Of These Logo Designs For Less Than The Price Of
Just One Custom Logo Design Elsewhere
From The Desk Of Brad Gosse
Dear Designer, Marketer or Entrepreneur,
During my nearly two decades of building online businesses I've spent literally thousands of dollars on designers to design logos.
Every time I start a new project it needs a logo.  And I start a LOT of projects. 
I get through hundreds of logos, and thousands of dollars on designers to create pretty looking things to grab attention, and give the right "look and feel" to the website, advert or marketing collateral.
And some projects need more than one logo, they might need tens or even hundreds of logos.  For example, selling T-shirts, bumper stickers or coffee mugs. 
I USED To Use 99 Designs,
or Elance, To Find Logo Designers
(Or even Fiverr, but seriously, the quality there can just be dreadful.)
But, on 99 designs, you can pay from $189 to $749 on a single logo design.  
Sure, you get 99 designs to choose from, but you still only end up with ONE DESIGN!
And on Elance, or wherever, it's an even worse process…
You've got this sort of nonsense: back and forth with portfolios, quotes, before you even get to the design project stage, and then you have to go through the whole requirements specification, and endless revisions.  
That's if they don't disappear.  Half of freelance designers online disappear into the ether never to be heard from ever again.  So you have to start over.
It's a BIG hassle.  All for just one logo.
Hiring Designers Is A Big Time Suck
And Money Pit
Not only was I tired of spending hundreds of dollars per logo design…
The TIME taken to manage the process is extraordinary.  It can literally take TENS of hours just to manage these people.
I had to do the small talk, the rapport building, the communication foibles.  
Some of these people needed so much micro-managing I'd pretty much have to hold the mouse for them!
I used to find the traditional design procurement process:
Expensive

 Time Consuming

A Big Fat Pain In The Ass
All the while my todo list was getting longer, my sleep was getting less, I wasn't being productive and I even found myself getting grouchy with my wife!
I Found A Revolutionary
"Outside The Box" Solution
A colleague asked me why I started from scratch ever time with a new logo?
Why was I inventing the wheel every time?
He recommended I buy a WHOLE LIBRARY of logo templates that I could use as a starting point.
It was a REVELATION!
I soon had hundreds of templates to choose from, not only was it easier to get a finished logo by just changing some text or some colours, I found it SO inspiring to look through the designs to get new ideas.
And, I could just edit them myself, spending ten minutes or maybe as much as a whole hour to get to a very professional end result.
Or if I was feeling lazy, or needed to get on with something else, I could easily use someone from Fiverr to do the changes I need, for a whole $5.  
The process was a whole lot easier, because I didn't need to start from zero each time.
Having your own Logo Template Library…
Saves A Massive Amount In Design Fees

Stops You Wasting Time And Energy

Makes Logo Design A Pleasure Again
Imagine being able to pick through a whole pile of logos, choose the one you want, and edit it up in minutes to the final logo for your project.
Just Take A Look At The Cost Of
ONE LOGO at 99 Designs!
OUCH!  HOLY COW THAT'S EXPENSIVE!
The cost of this whole library of 100 logo templates is WAY less than ANY of these prices!
Don't worry, this doesn't have to happen to you…
Introducing
The Retro Hipster Vintage Logo Library 
Now you too can own your own library of logo templates.
Here's 100 Logo Designs ready for you to edit and use, all in a very on-point and fashionable Retro, Hipster and Vintage flavor.
All these logos are provided in the very popular Adobe Illustrator format, which means they are editable, and they are VECTOR logos.  
So they can be used at ANY SIZE.  From plastered the size of a bus on a billboard to engraved on the head of a hat pin (if that's what you like to do of a weekend…)
They are provided in Adobe Illustrator format, so you'll need that software to edit these, or just hire someone dirt cheap to make the quick changes you need.
See What You're Going To Get…
But Brad, How Much Is This Going To Cost Me?
100 Logo Templates is a whole lot of design!
And it cost me a LOT to get all of these created for you.
I can sell these to you today for a very special price, but only to a limited quantity of people.
And, I'll throw in an awesome bonus too, which will help you to use these templates.  But only for a limited time – I'm literally giving away profits from one of my companies here.
But don't worry, the cost of this library is a LOT LESS THAN YOU'D EXPECT.
I should really be charging perhaps $197 or even more for these templates, that's what my colleagues expected me to charge when I told them about this when we hung out at a conference recently.
They said to me, "Seriously, to have 100 logos created is going to cost thousands of dollars, you've got to charge at least a couple of hundred to give people access to those."
And, because I've personally been involved in the ideation of these logo templates, you know that they are fresh, professional, and responsive in the marketplace.
Wait, I Want To Give You Even More!
I'm going to throw in more, a gift voucher to another of my businesses, Vector Toons.
You can immediately "spend" this voucher in my store for more vector files, all with instant download.  
You can then use them in these designs to make them custom to you, or you can use the vectors in other projects.
I'm including this absolutely free, as a bonus from me.
Get All This Today For An
Amazing Low Price…
Let's consider how much these would cost to be created…
$200 per logo  x  100 logos  =  a crazy $20,000!
Even if each logo cost half of that it would be $10,000.  So how much could I charge for this?
Let's say you could get them ridiculously cheap, say $10 per logo, that's $1,000.
But no, you're not going to pay that much.
NOT EVEN $1 per logo!  This is getting ridiculously good value now…
You Can Get It Today
 For This Teeny Tiny Price…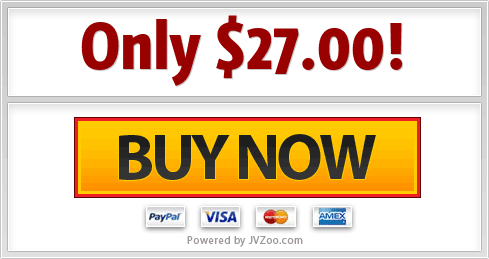 I'm really not sure how long I'm going to keep this offer at this low low price.
And I'm really not sure how long I'll be including the $10 Vector Toons gift coupon.
I could take down this product AT ANY TIME.  So take advantage of this amazing offer right now and hit the buy button and make the purchase immediately.
This Is So Much Cheaper Than Buying Custom Logos!
Every time you want to make a new logo, starting from one of these is a much smarter choice than paying a designer to reinvent the wheel and charge you the earth for the privilege.
Just take one of these logos, decide what elements you want to change, that may be text, colours, perhaps some of the design elements, and either edit it yourself, of hire a designer for a few dollars to make the changes for you.
This really makes sense, it's better value for you, and the end results are just as good.
Remember, Here's What You're Getting
100 Logos in Adobe Illustrator format.
These Retro, Hipster and Vintage logos are ready for you to use, a quick edit using Adobe Illustrator and they'll be custom to you, perfect for your project.
And, I'm also invluding $10 to spend at my VectorToons store, meaning you can get graphics to pimp up these logos, or use in whatever other project you need.
Be Prepared!
Get This Logo Library In Your Tool Box Today
You know you're going to find this product incredibly useful, so add it to your business toolbox today.
Whether you use it immediately, or in the future, you can rest assured that you have these in your back pocket ready to use at a moments notice.
You won't regret this purchase, you love the designs, and you love the potential they give to you and your business.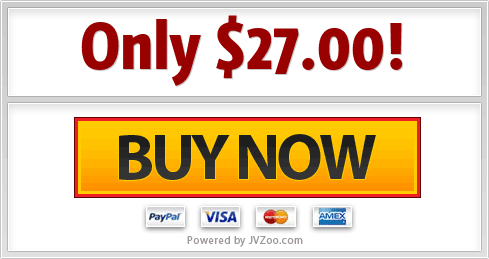 To Your Success
Brad Gosse
PS: You know, just use ONE of these logos and you will have saved yourself MORE than they will cost you today.  
If you even think you will use just one of these you owe it to yourself (and your profit margins) to get this right now.
PPS: Remember, I could remove this offer at any time, and you don't want to go back to paying hundreds for one logo.  
You need to take advatnge of this before I change my mind and charge a MUCH HIGHER PRICE, or even stop selling them altgether and keep these for my own projects! 
Don't let that happen to you, hit the buy button above now and download these immediately.